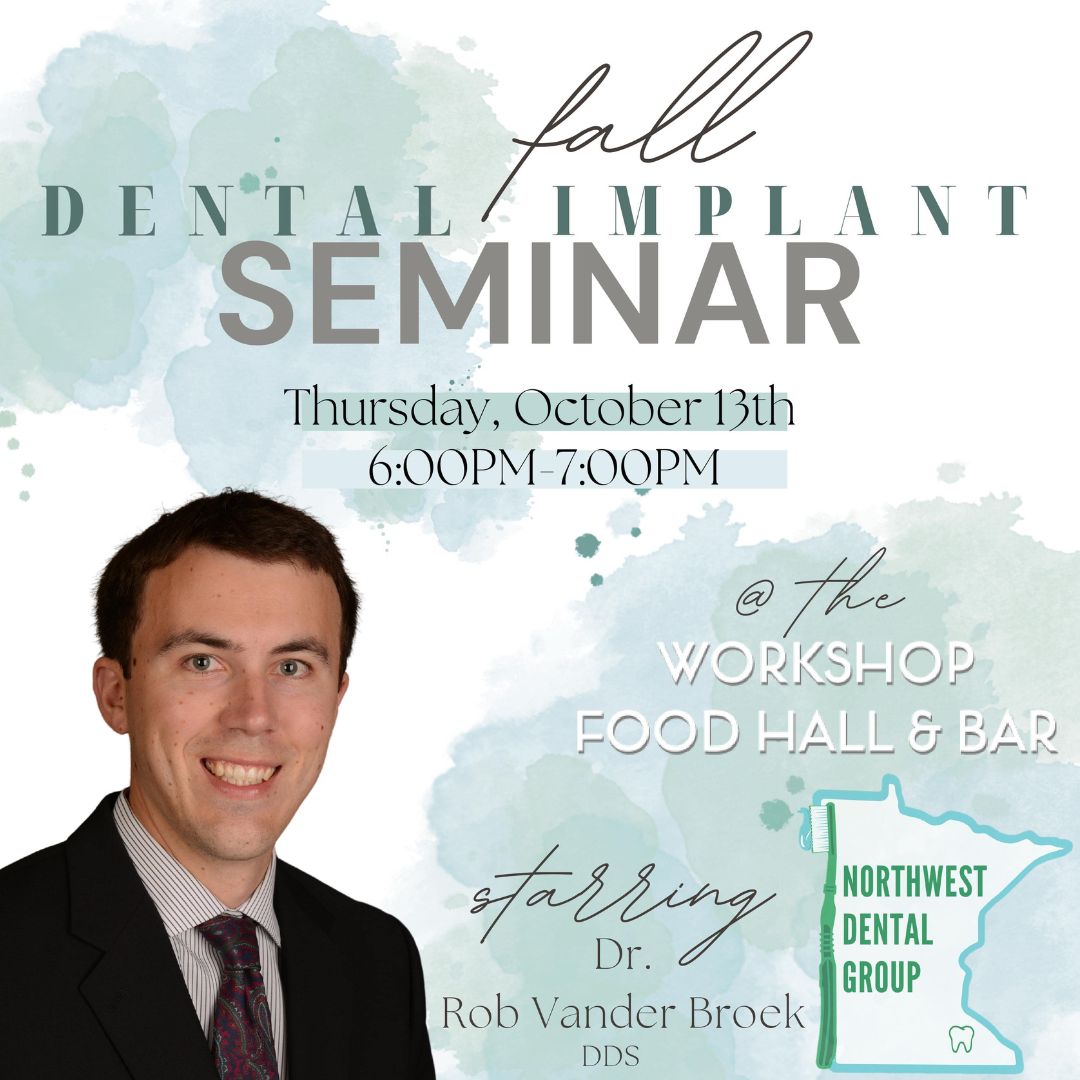 Join us for a Free Dental Implant Seminar at the Workshop Food Hall on Thursday, October 13th at 6:00pm. Our speaker, Dr. Rob Vander Broek, is extremely experienced in placing Dental Implants and after practicing at Northwest Dental Group for over 7 years has placed hundreds of implants.
Food tickets will be provided for all attendees to enjoy a Free dinner while listening to the presentation. Tickets allow attendees to choose one meal from the Workshop's several food counters along with a soda. Attendees are welcome to purchase cocktails separately.
Dental Implants look and function very similarly to natural teeth restoring comfort and functionality after tooth loss. We have also found great success in implant supported dentures, preventing the appliance from slipping or falling out.We are excited to share more with you on the many options that Dental Implants could offer you.
After a short presentation, Dr. Vander Broek will be available to answer any questions that you may have. We are excited to see you there!
RSVP by October 10th by visiting https://www.eventbrite.com/e/399612751497.
Event Details:
Thursday, October 13th
6:00pm
1232 3rd Ave SE,
Rochester, MN 55904