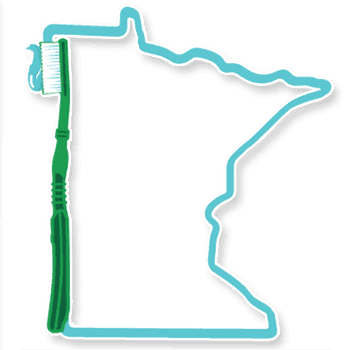 Expert wellness care is an appointment away Count On Northwest Dental Group for All Your Dental Needs
Our dentists at Northwest Dental Group are committed to helping those in our community through volunteering at the following organizations.
Good Samaritan Clinic – This clinic provides medical and dental care for people who may need more assistance in covering costs. Dr. Katie Post formerly sat on its board of directors and all of Northwest Dental Group's dentists regularly volunteer there.
Donated Dental Services – This program, run through the Minnesota Dental Association, provides dental services for people who are disabled, elderly, or medically fragile and cannot afford dental care.
Do you want a dentist who shares your commitment to community involvement in Rochester? Call Northwest Dental Group at one of our locations: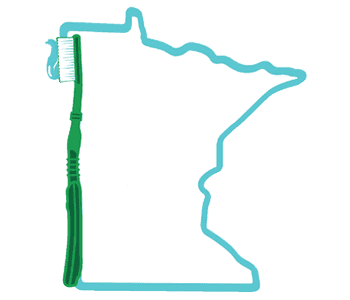 All the staff there are genuinely caring

-Nikita S.
We're Ready to Provide Dental Help Today.
Get Your Smile Care From a Community-Minded Dentist Office in Rochester
Our dentists at Northwest Dental Group are committed to helping those who only have access to dental care through worthy organizations like these:
Northwest Dental Group sponsors the following organizations: Rochester Patriots, Salvation Army, and Youth Sports in Rochester and Byron.
Quarterly Non-Profit Partners- Each quarter members of the Northwest Dental Group team make efforts to raise awareness and funds for a selected non-profit in the Rochester Area.
Jeremiah Program: Northwest Dental Group worked with the Jeremiah Program in April of 2022 with a goal to raise funds for this non-profit organization. They have facilities in five different states all across the US working to support single-parent families. They opened their Rochester campus in July of 2020 to 40 single mothers and their children. In total, they have supported more than 150 local families! In order to raise funds, there were individual boxes for each doctor that both staff and patients could donate money into. Whichever doctor raised the least amount of money in their box received a pie to the face! (Their assistants had too much fun with this part!)
Ronald McDonald House: In August of 2022, we had a great group of volunteers that helped put together bagged dinners for the Ronald McDonald House, our second Non-Profit Partner! Their mission is to create, find and support programs that directly improve the health and well-being of children and their families. They have a vision of a world where all children have access to medical care and their families are supported and actively involved in their children's care. In September, we were given the opportunity to give back by making dinner at the Ronald McDonald House and even donated 20 gallons of pop tabs! These collected pop tabs are recycled and generate much needed funds to support the house and the nearly 1,100 families they serve each year!
Paws and Claws: In October 2022, we began fundraising for our third non-profit partner by starting out with an orientation with experienced volunteers. We did this so that we were able to walk the dogs and socialize with the kittens. Donated items were collected in each office by our staff and patients. These items included dog & cat toys, cleaning & office supplies along with funds that were collected that will exclusively go towards vet care for the animals. In early December, we had some talented team members bake peanut butter cookies (treats) to share! Paws and Claws mission is to promote and provide humane protection and shelter for abandoned or lost companion animals and seeking adoptive homes for them. Their vision is to rescue and care for abandoned animals, enhancing the quality of life for individuals and families through the adoption of companion animals and to provide health and animal care education.
Bolder Options of Rochester: Northwest Dental Group partnered with Bolder Options of Rochester in Quarter 1 of 2023. Our team worked together to raise funds by setting a goal within each department to become sponsors and provide at-risk youth with their introduction gifts that include a helmet, bicycle and shoes. Our goal was surpassed by a substantial amount with the help from our awesome patients and staff.
Free Dental Day – Northwest Dental Group offers a day every fall to provide free dental services to support community members in need of dental care. Follow this link for more information.
Northwest Dental Group
Proud To Give Back