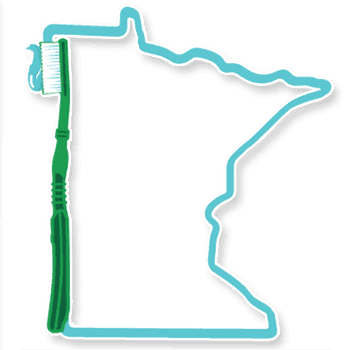 Your Preventive Dentist in Rochester Will Help You Keep Your Smile Healthy
You know the old saying about an ounce of prevention being worth a pound of cure? When it comes to dental care, there's a lot of truth to this! At Northwest Dental Group, we offer preventive dentistry that can keep your family's small dental problems from becoming bigger ones. Treatment from our office will help you:
Smile with more confidence knowing that your teeth look great
Enjoy peace of mind about your oral health
Avoid more extensive and costly dental treatment down the road
Lessen your risk of painful dental emergencies
---
Call us today at (507) 203-2332 to schedule an appointment with your Rochester preventive dentist. We're located at 2056 Superior Drive NW – not far from Lourdes High School and Rochester Montessori School.
---
Protect Your Family's Oral Health With Preventive Dentistry Services
As part of our comprehensive care, Northwest Dental Group offers these general dentistry services to keep your family's mouths healthy:
Dental Cleanings – We get into the nooks and crannies that your toothbrush can miss to get rid of troublesome dental plaque.
Dental Exams – With our thorough exams, DIAGNOdent cavity detector, and digital X-rays, we can help find problems early. Dental exams are free for kids under 3!
Nutritional Counseling – We can suggest dietary changes that will improve your oral health.
Fluoride Treatments – Applying fluoride varnish or other fluoride treatments makes it tougher for dental decay to take hold in your family's teeth.
Dental Sealants – Clear sealants applied to your molars are another way to prevent tooth decay.
Teeth Fillings – We repair cavities and halt further decay with gold, amalgam, composite, or zirconia tooth fillings.
Mouthguards – We can fit you for a custom mouthguard that protects your teeth from damage during athletic activities or keeps you from grinding your teeth at night.
At Northwest Dental Group, we take a holistic approach to your family's health, so we also offer oral appliances that cut down on snoring and can help you sleep more soundly at night.
Preventive Dental Care Can Help You Avoid Additional Dental Work
Decay is a common dental problem that happens when bacteria in your mouth produce acids that eat away at your tooth enamel, creating a cavity. If our dentist discovers a cavity during your dental exam, they can treat it with a simple tooth filling.
If decay worsens and the cavity gets larger, they will need to use a restoration like a dental crown. Left untreated, decay can get to the center of your tooth and become infected. At this stage, a root canal will be needed to save your tooth.
As the problem worsens, the needed treatment becomes more complicated and more costly. That is why regular dental exams and other preventive dentistry services are so important!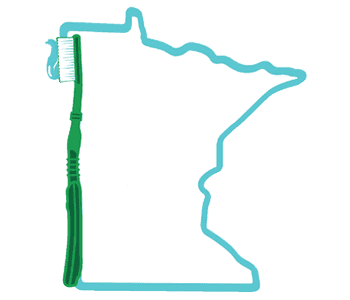 All the staff there are genuinely caring

-Nikita S.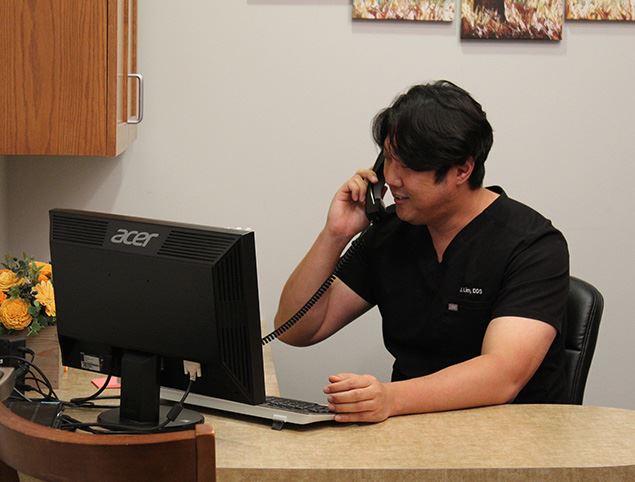 Appointments for New & Current Patients Available
Schedule your next dental appointment with the exceptional care of Northwest Dental Group
A Reason to smile
What Makes us unique?
4 Accessible Locations

Advanced Dental Technology

Relaxing Sedation Options

Care for the Whole Family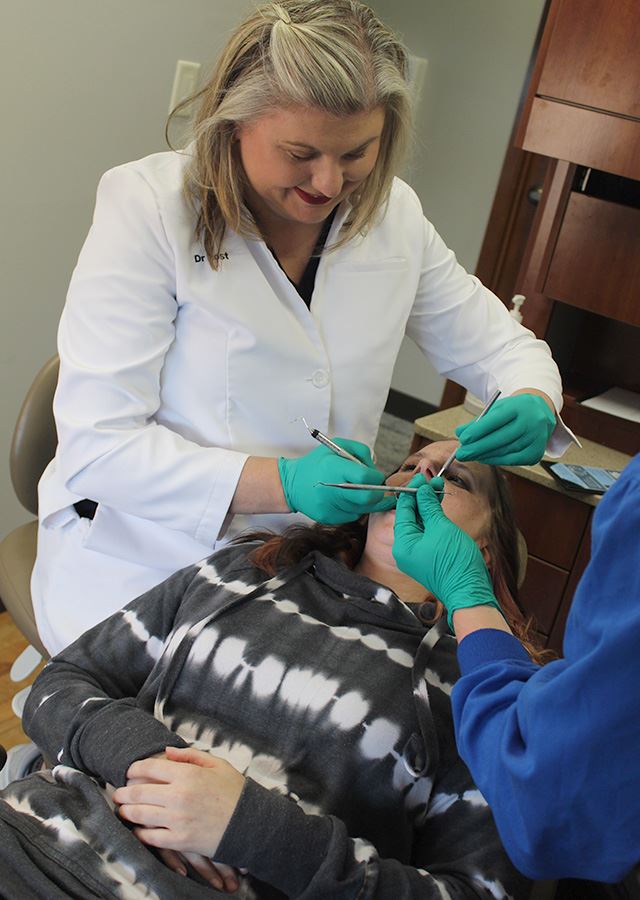 dentistry done right
Northwest Dental Group